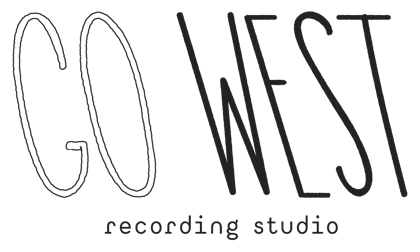 Go West is a professional music recording facility located in Richmond, VA and owned and operated by audio engineer Mitch Clem. Founded on a DIY-style approach, the nearly 1000-sqft studio was built mostly by Mitch himself (and friends) in his backyard between 2020 and 2022 with the goal to provide a comfortable and premier creative space that prioritizes accessibility to musicians of all budgets. Go West features a spacious live room, control room, one dedicated isolation booth, and a lounge area (/reverb chamber) with excellent visibility between all rooms. There are 20 channels of audio I/O and an assortment of high quality recording instruments and equipment.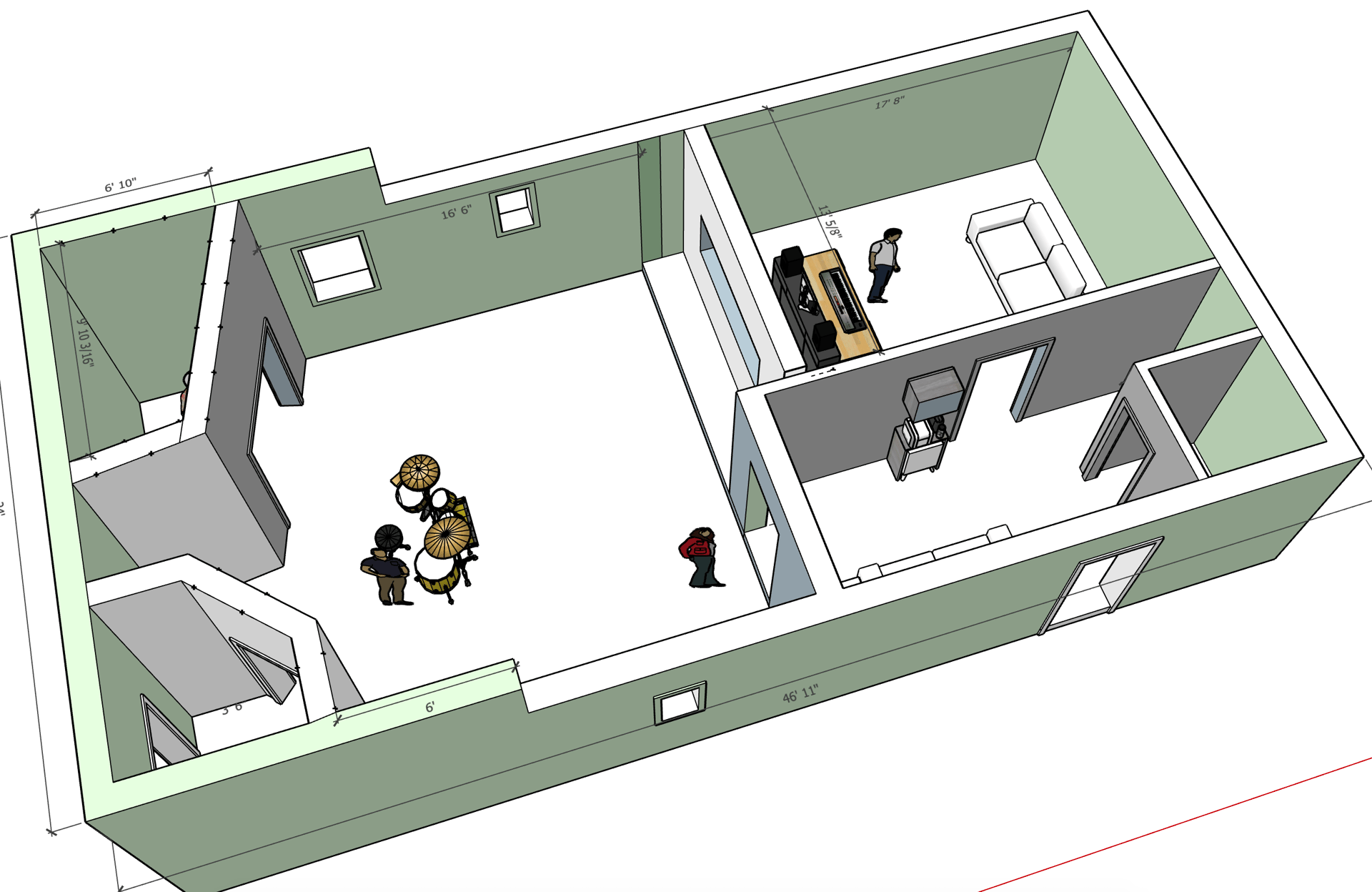 Antelope Audio AD/DA conversion and preamps

Phoenix Audio Ascent Two preamp

CAPI VP28 mic pre (x2)

Hairball Lola mic pre (x2)

Modded Shure M67 4-channel mic pre

FMR Audio RNC Compressor (x2)

Focal Shape 65 monitors + 10" subwoofer

Waves, Soundtoys, Aberrant DSP, Valhalla plugins & more
AKG D112

Audix i5

Beyerdynamic M201 / MC930 pair

Cascade Fat Head

Electro-Voice RE20 / 635A

Lauten Audio FC-357

MXL R40

Peavey PVM 520TN

Royer R-10 pair

sE Electronics 4400a pair / V7 / V Beat

Sennheiser e602 / e604 / e609 / e614 pair

Shure SM7B / SM57 / SM58 (x2)

DIY Telephone Mic
Sonor Force 3003 kit (22", 16", 13", 12")

Gretsch Hammered Steel 14"x6.5" snare

DW Collector's Series 14"x5.5" maple snare

Ludwig 14"x5" Acrolite snare

Vintage Slingerland 14"x6.5" chrome snare

Zildjian K 20" ride / K Dark 17" crash

Sabian AAX 14" hi hats

Paiste 602 18" crash

Dream Dark Matter Energy 20" ride

Dream Bliss 14" hi hats

various percussion instruments
Fender Telecaster

Fender Stratocaster

PRS Starla X

D'Angelico Premier DC

Epiphone Les Paul Jr

Larrivee L-02 acoustic

Taylor Baby acoustic

Franciscan 3/4 classical guitar

1979 Washburn Vulture bass

90's Squier Pro Tone 5 String bass

70's Harmony mandolin
Fender 65' Deluxe Reverb Reissue

Fender Twin Reverb Reissue

Fender Hot Rod Deville 2x12

80's Laney Pro Tube AOR 50 (JCM800 mod)

1985 Laney Pro Tube AOR 30

Peavey Bravo 1x12

Bogen Challenger CHB 20A

Hiwatt Custom 20 solid state

Ampeg SVT-450 w/ Ampeg Classic 4x10 cab

Custom Warren 2x12 cab / Oversized 2x12 cab

DIY Oversized 1x12 cab
1983 Yamaha U1 upright piano

Korg Minilogue

Yamaha Reface CP

Casio MT-100

AKAI 25-key midi keyboard

Barber Gain Changer / Small Fry

Line6 DL4 mkII

EHX Memory Boy / Pitch Fork

Walrus SLO reverb

Red Panda Particle

Proco Rat2

ZVEX Mastotron fuzz

Orange Two-Stroke EQ

& many more!